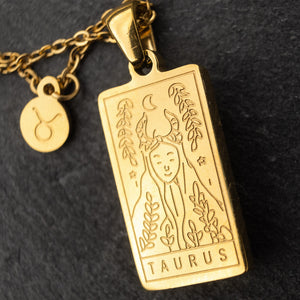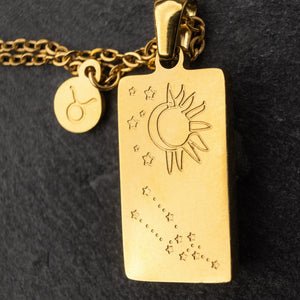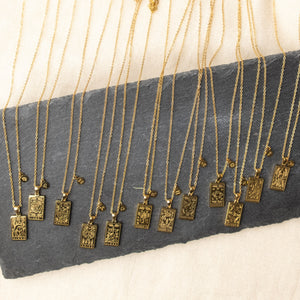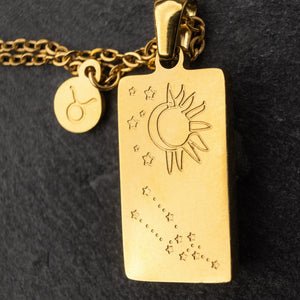 Zodiac Sign Necklace - Taurus
Part of the zodiac sign collection, these necklaces are classy and beautiful. Each necklace has detailed engravings and includes a charm with a zodiac symbol. Wear it both ways as these necklaces are double sided.     

18K stainless steel gold plated  
Tarnish resistant
Water resistant
Lite weight
Dressy or casual
What's my zodiac sign?
Aries (March 21 – April 19)
Taurus (April 20 – May 20)
Gemini (May 21 – June 20)
Cancer (June 21 – July 22)
Leo (July 23 – August 22)
Virgo (August 23 – September 22)
Libra (September 23 – October 22)
Scorpio (October 23 – November 21)
Sagittarius (November 22 – December 21)
Capricorn (December 22 – January 19)
Aquarius (January 20 – February 18)
Pisces (February 19 – March 20)
😘  Free Shipping On All Orders 😘